Work from various campaigns for Summa Health.
Advertising Agency: Doner, Southfield, Michigan, USA. Creative Director: Randy Belcher & Paul Forsyth, Creative Director/Copywriter: Kevin Floyd, Art Director Cade Buckus. Image retouching credit: Retouching department of Doner. All Stutterstock, Offset, and iStock images should be given 
appropriate accreditation. 
Animation credit: Buck.tv
 (Howard St 3rd FL New York, NY 10013 USA)
Work from "SumTotalCare" campaign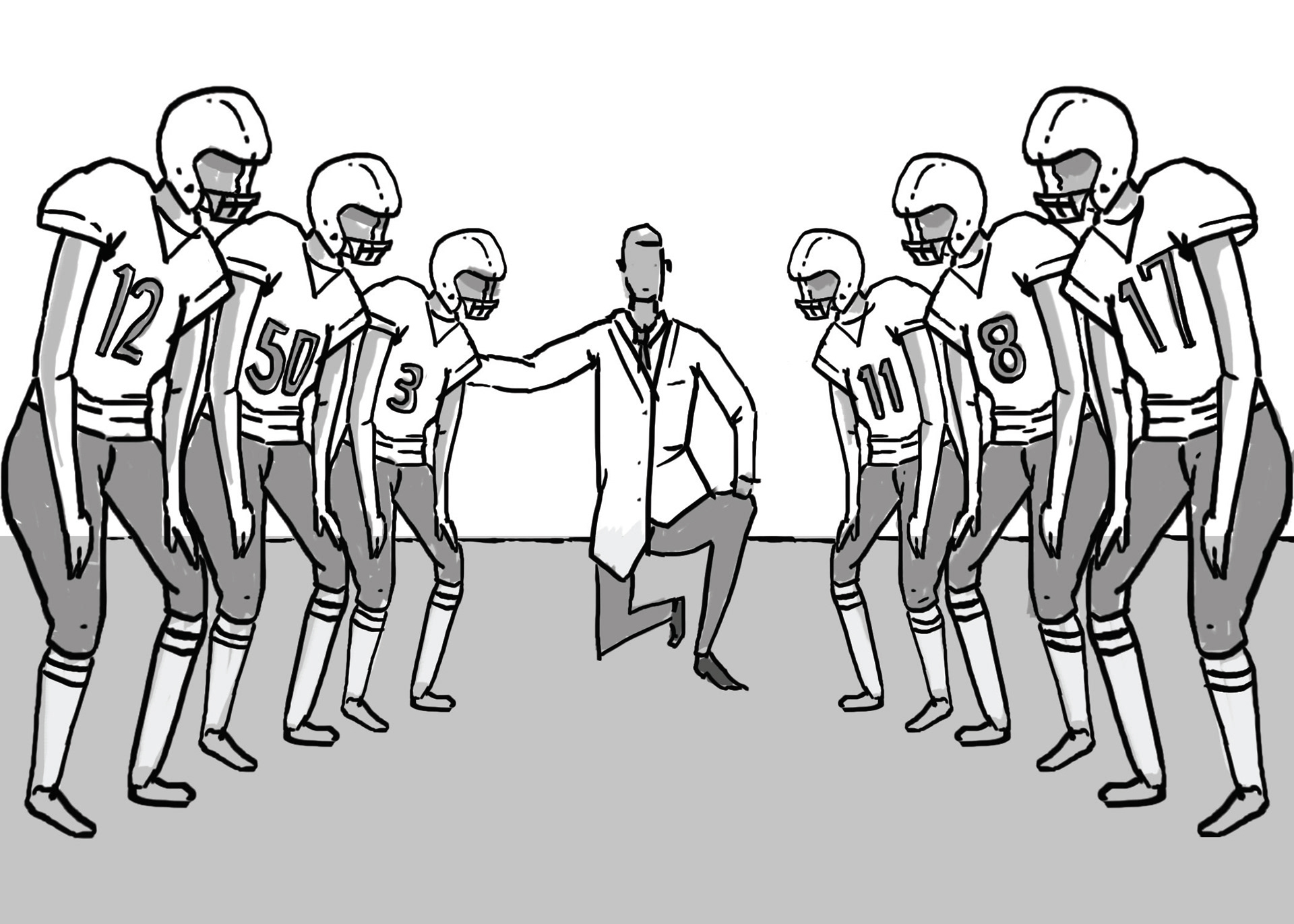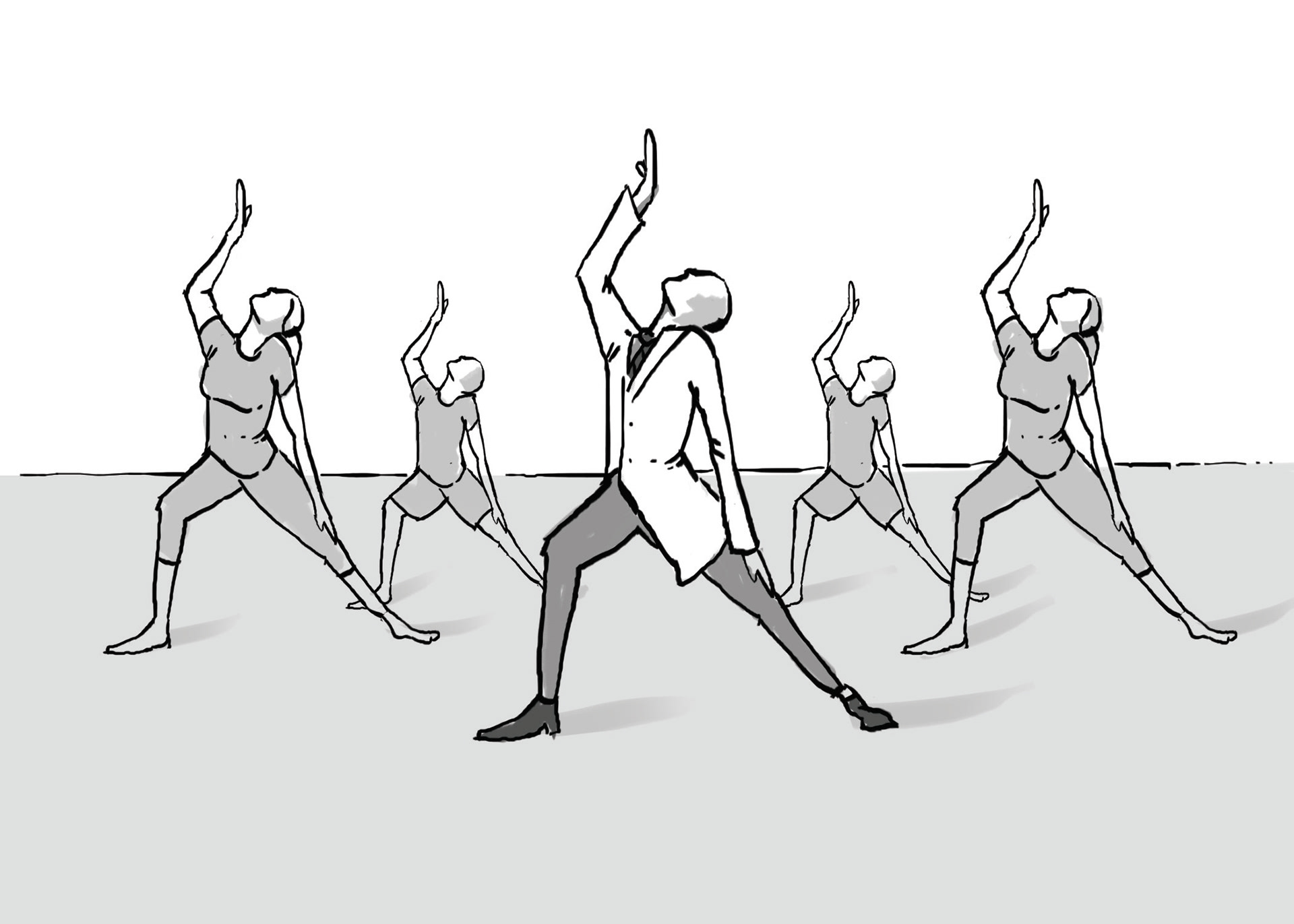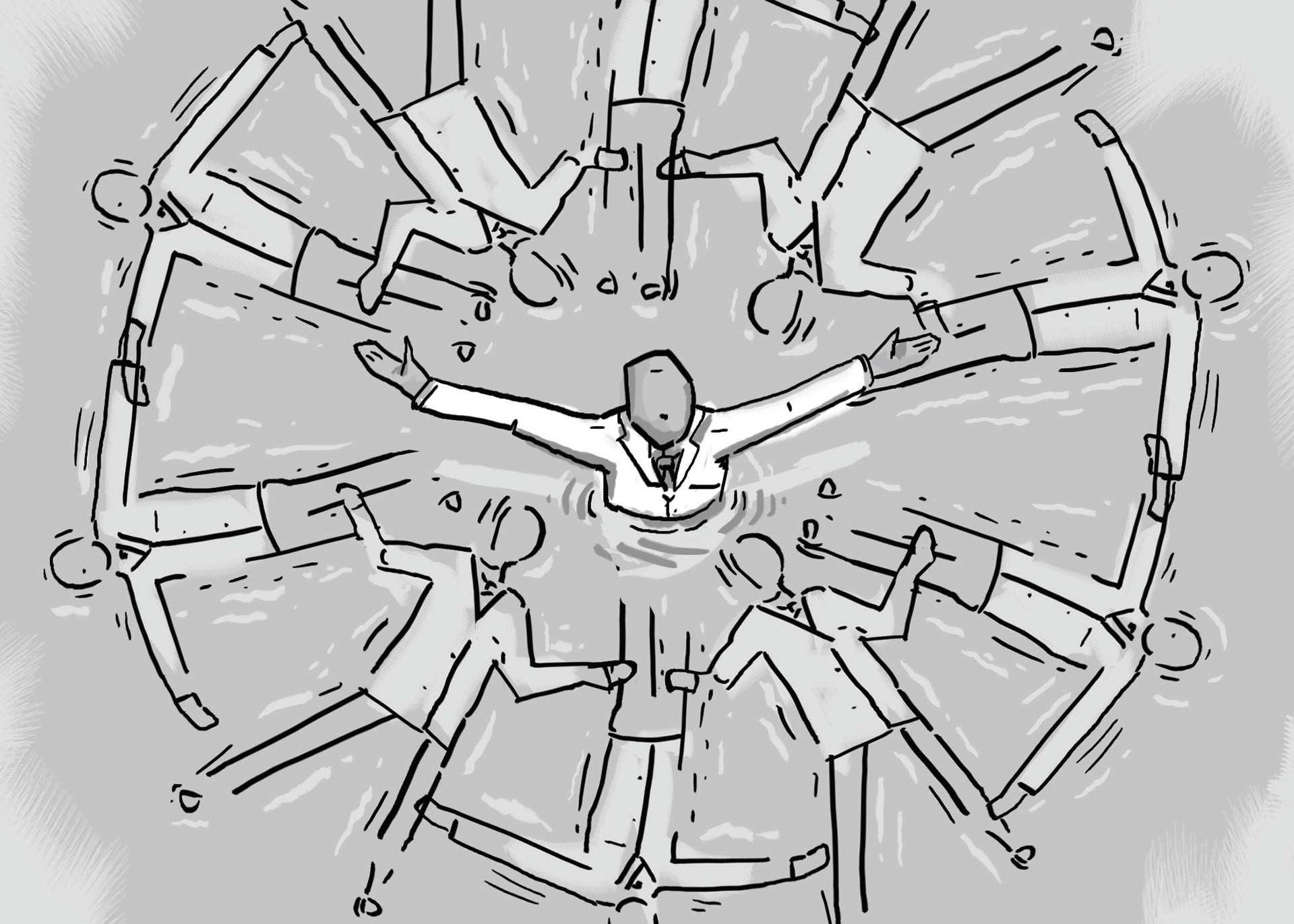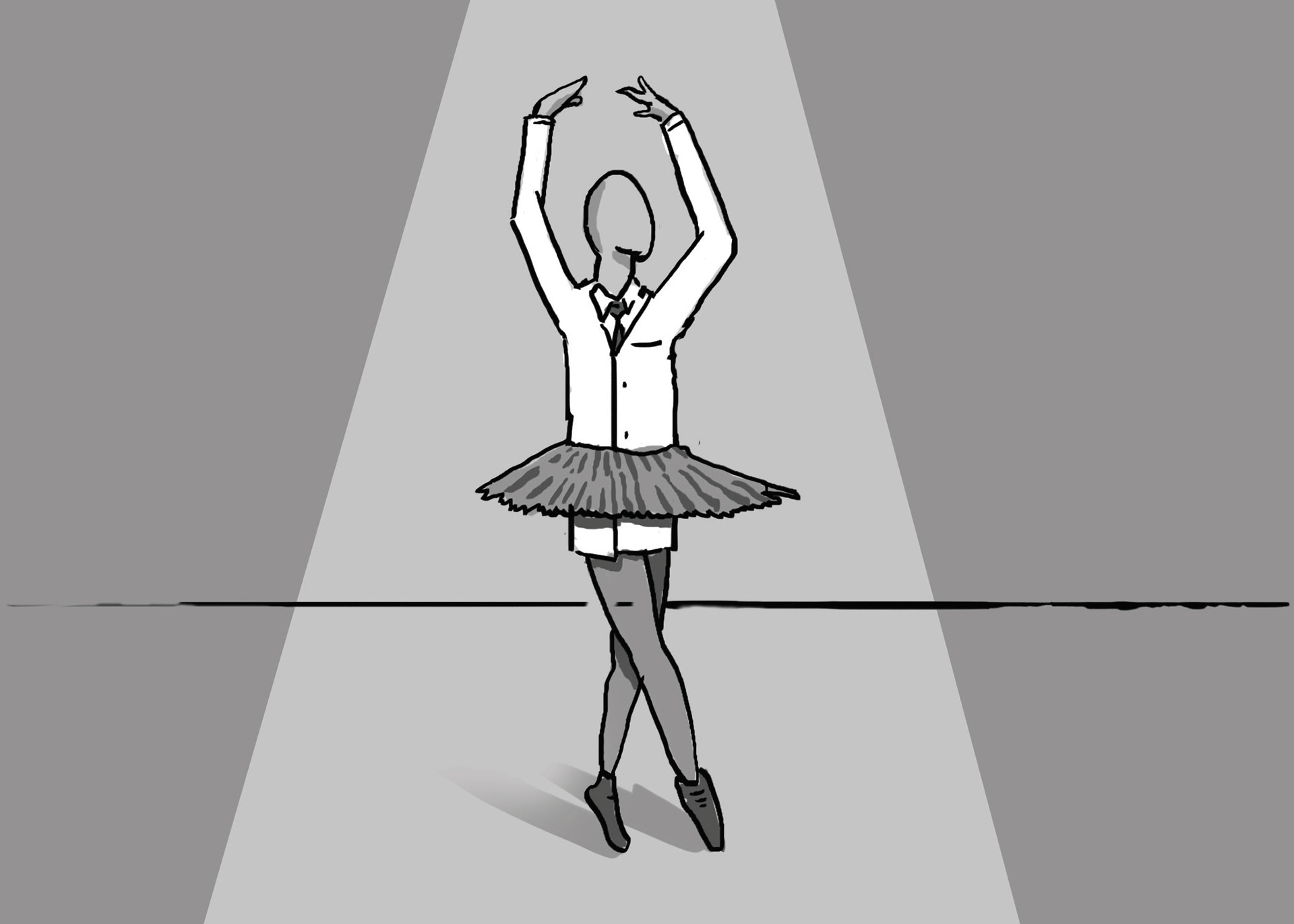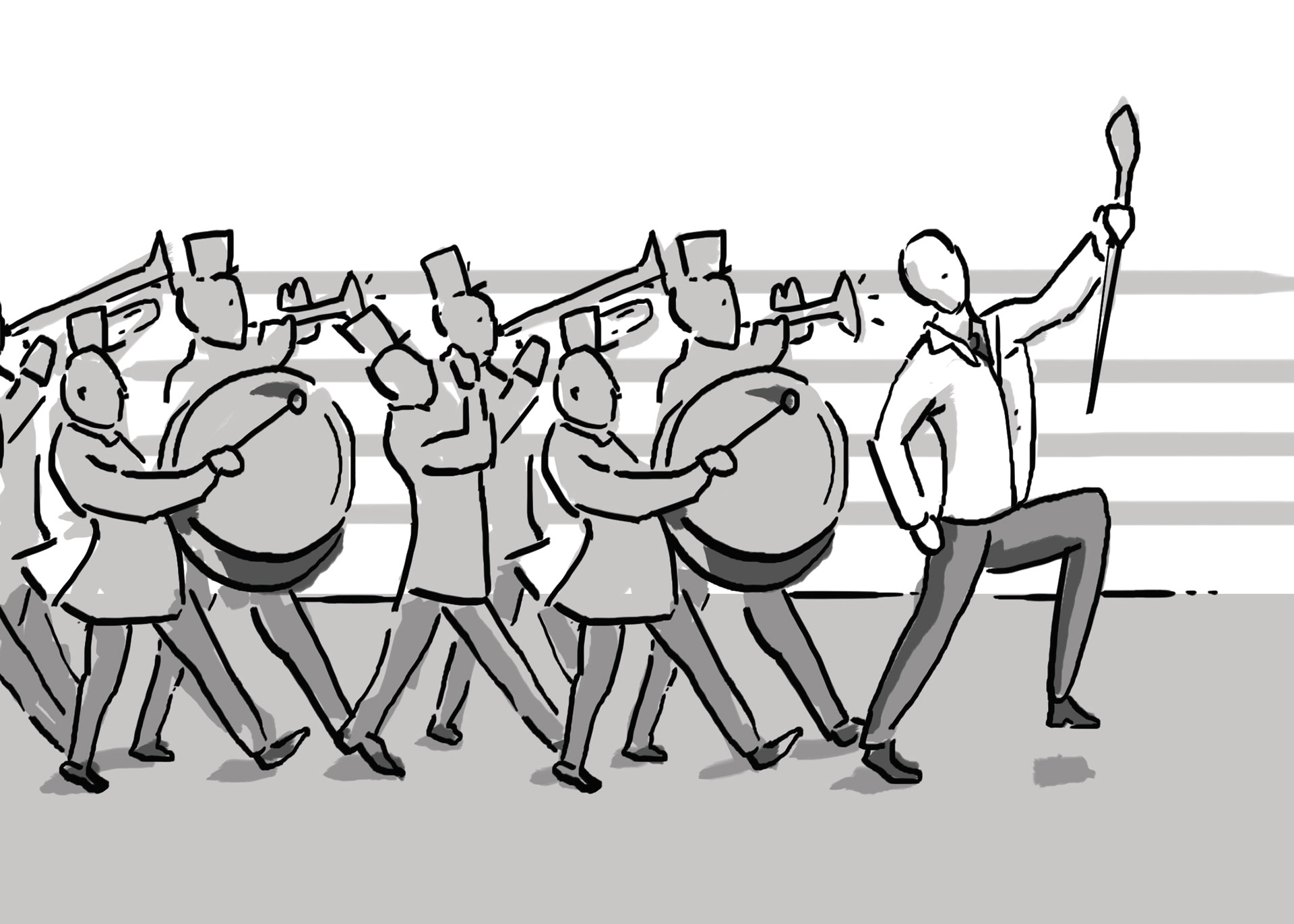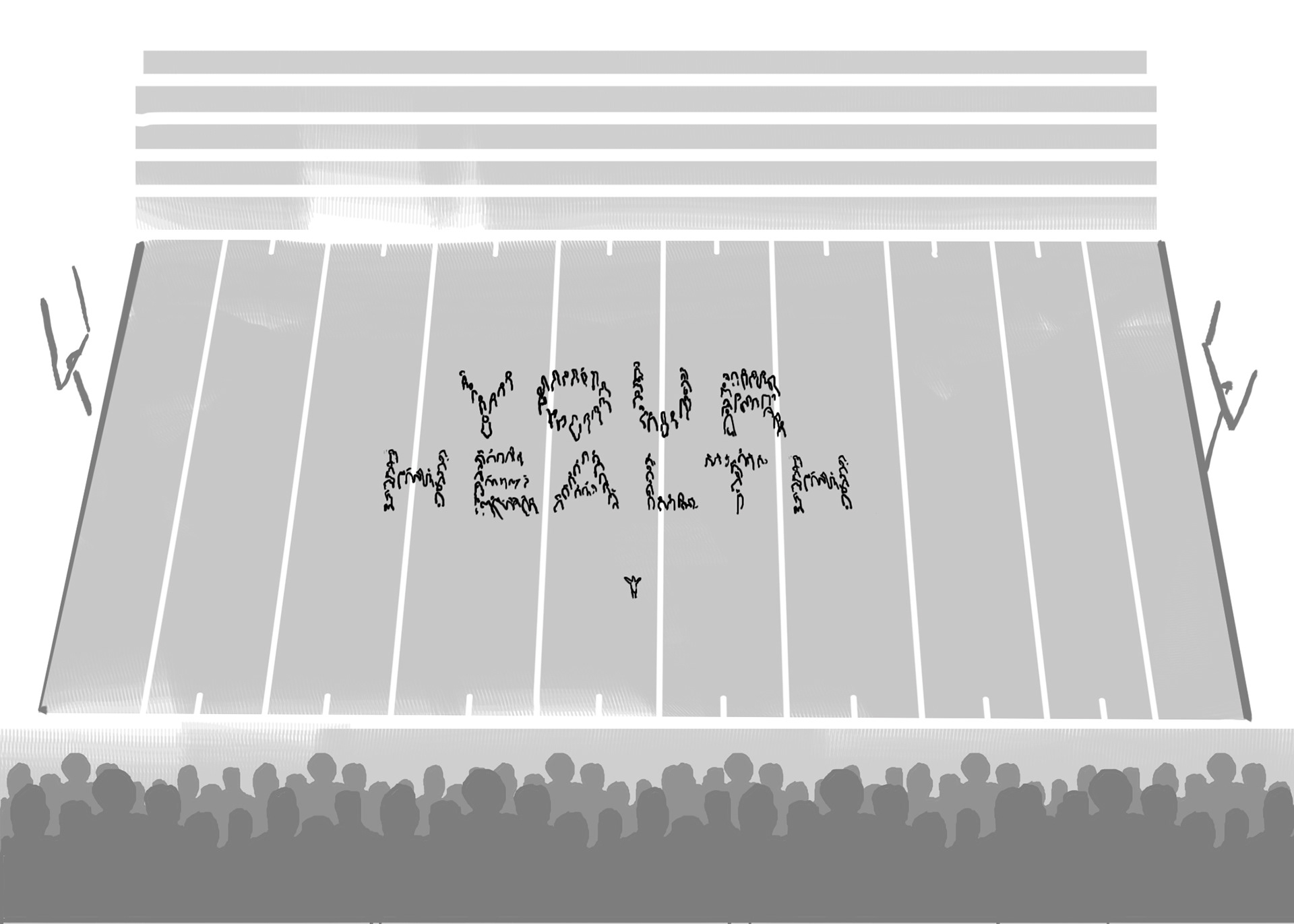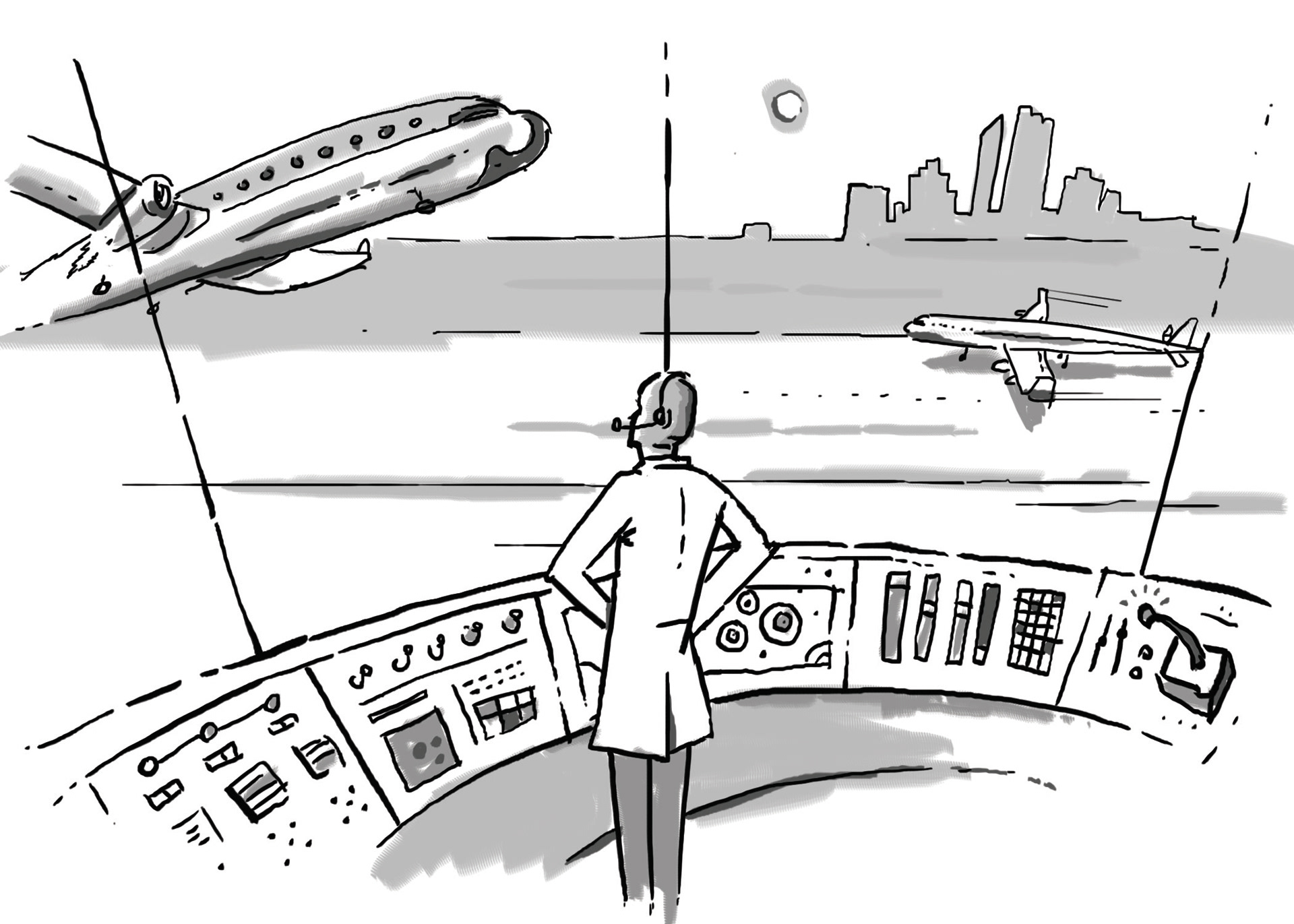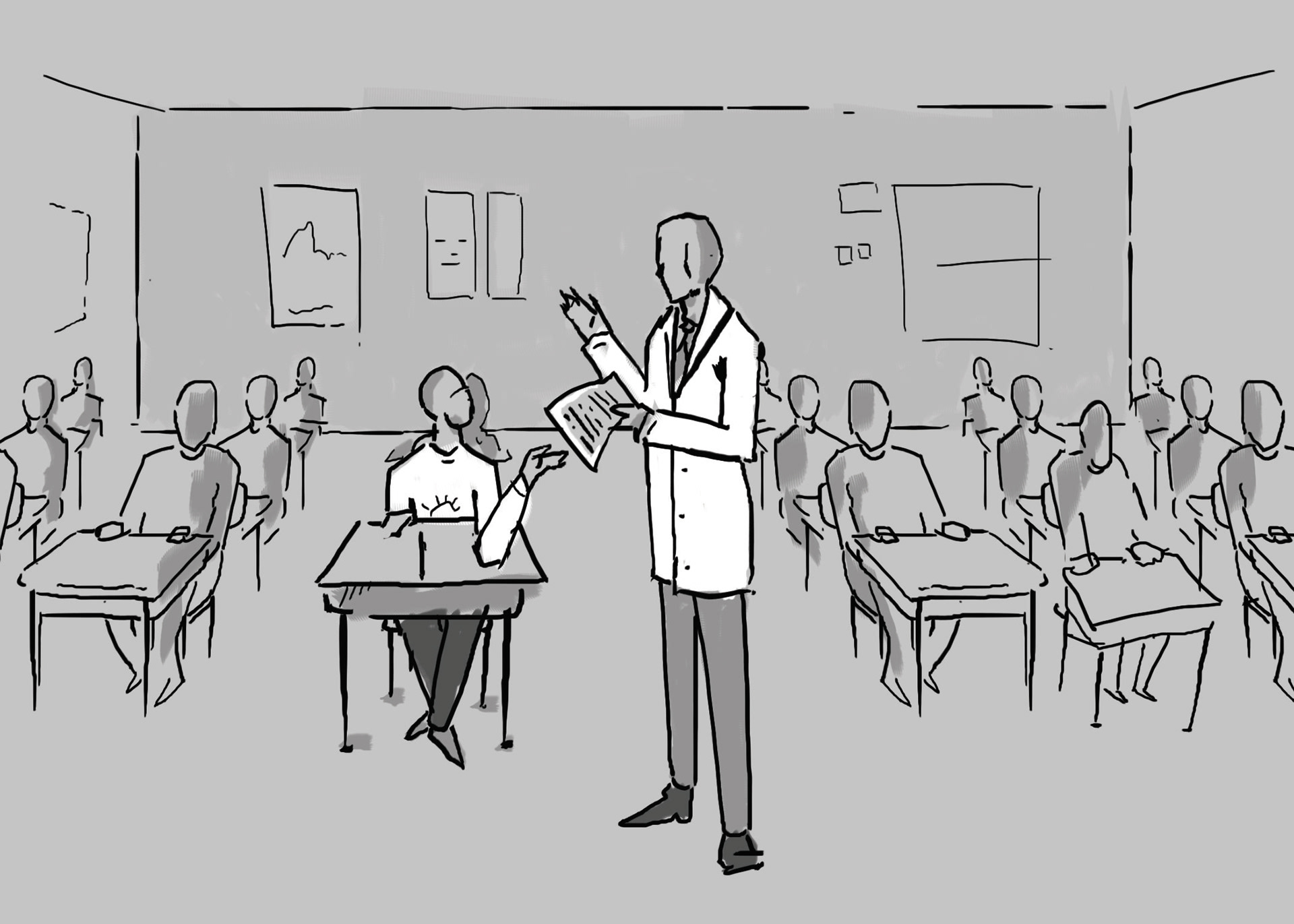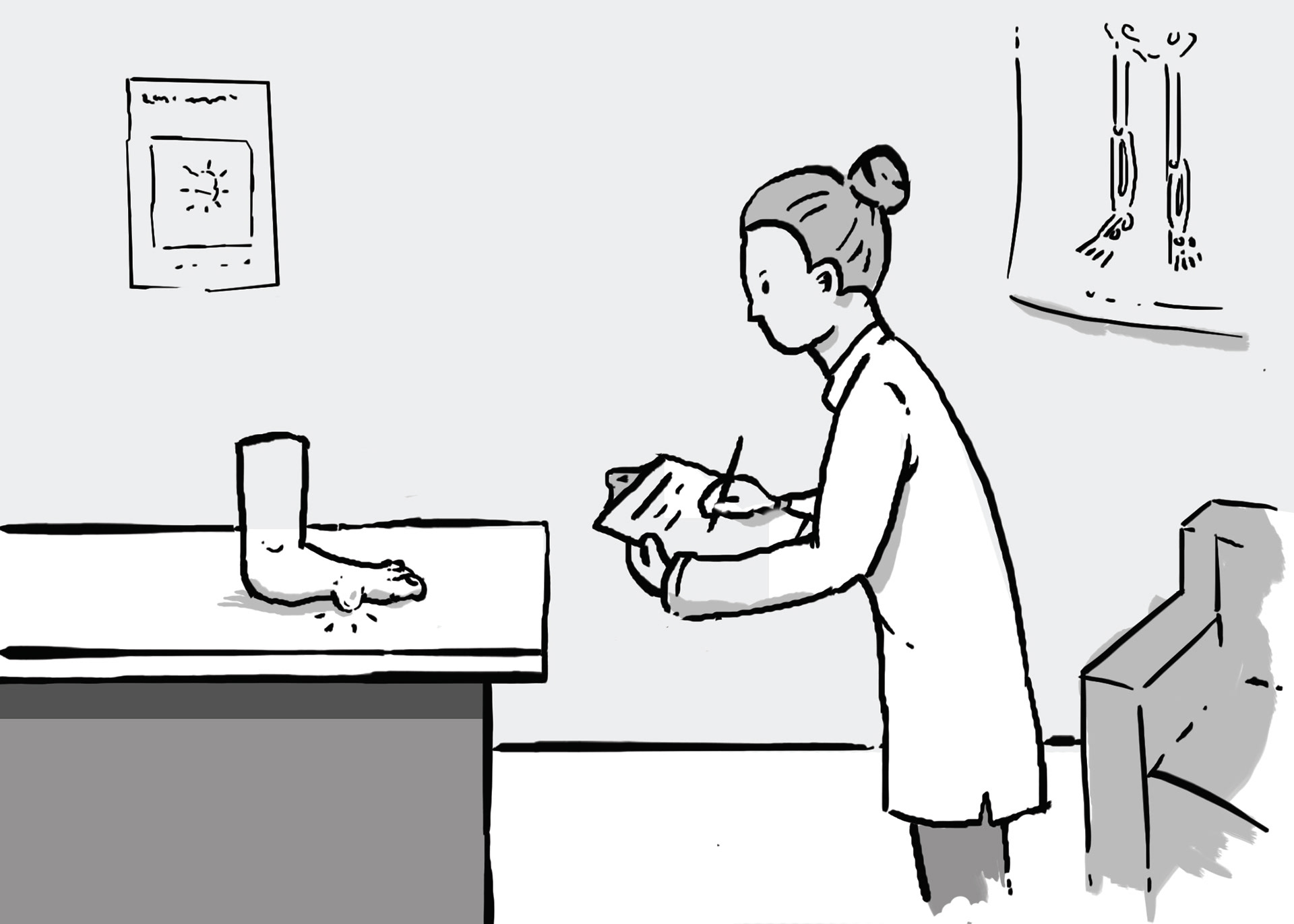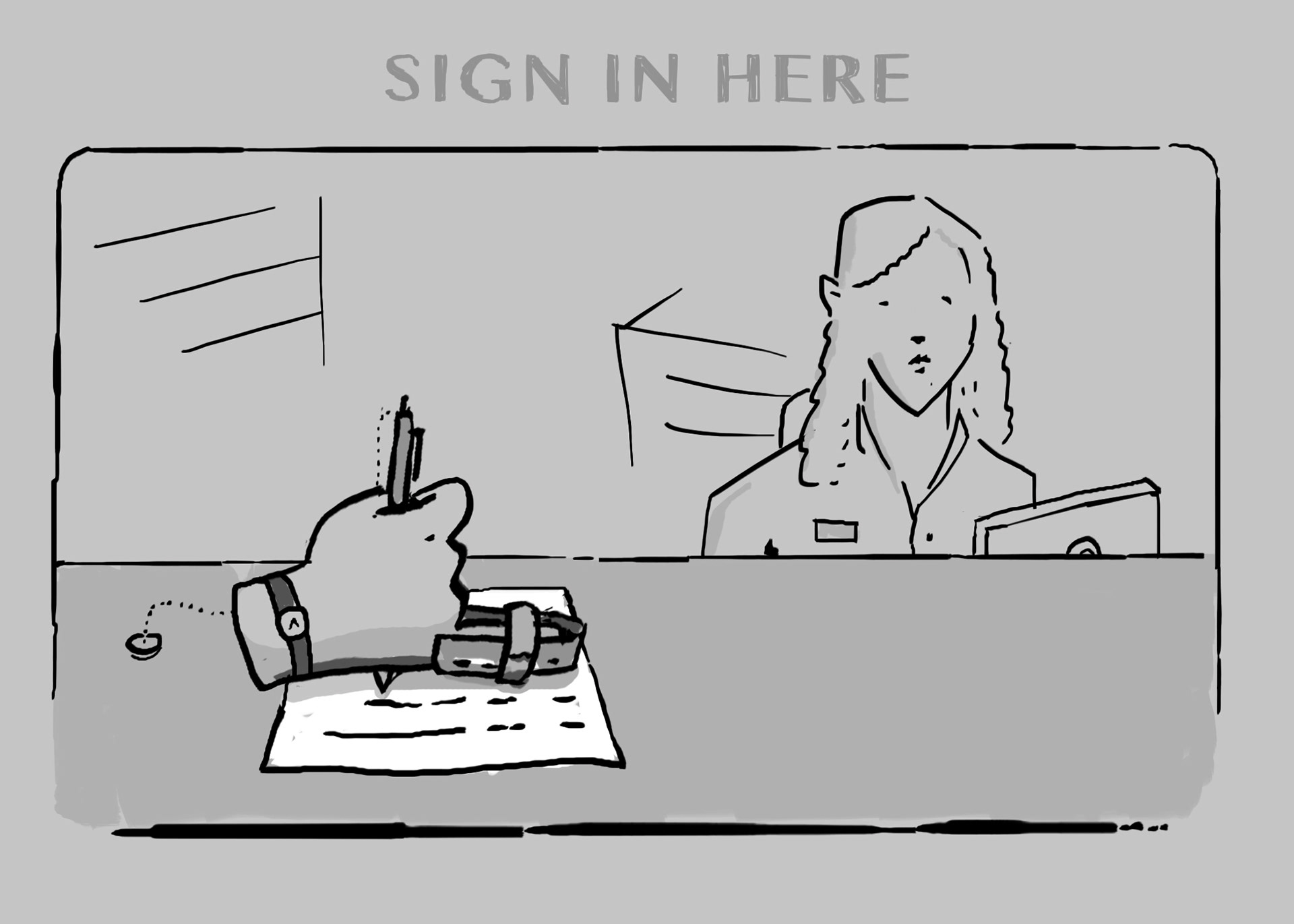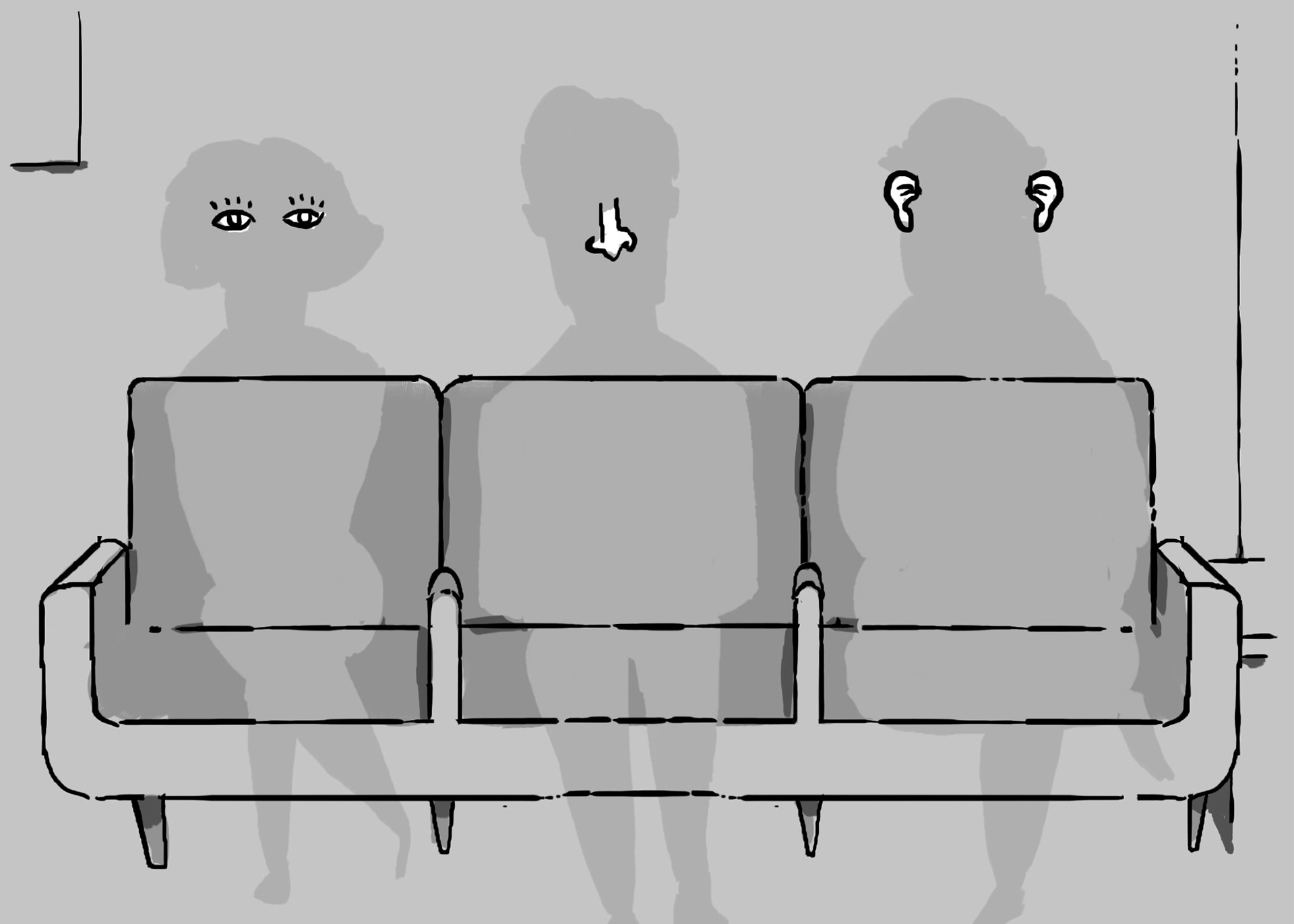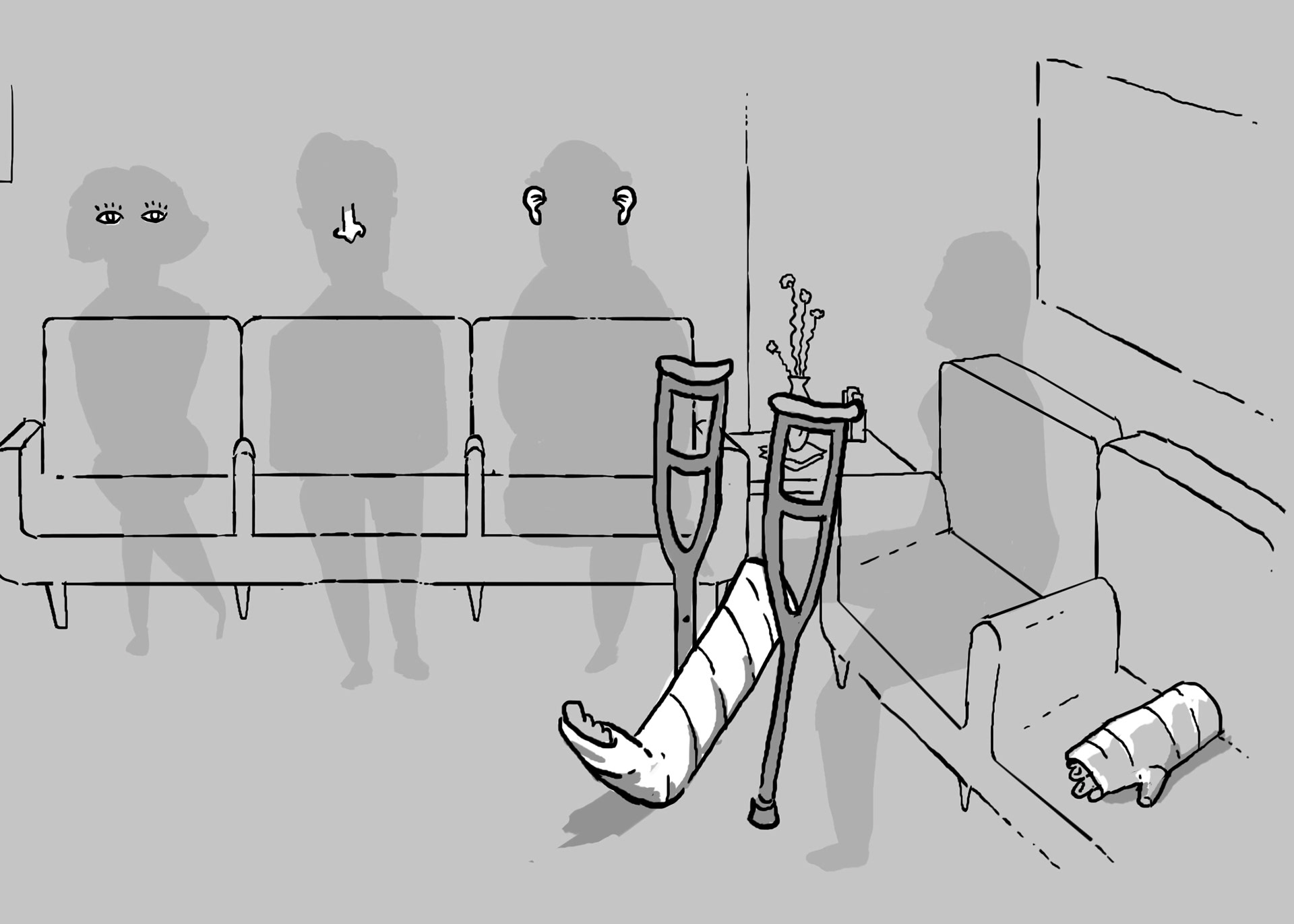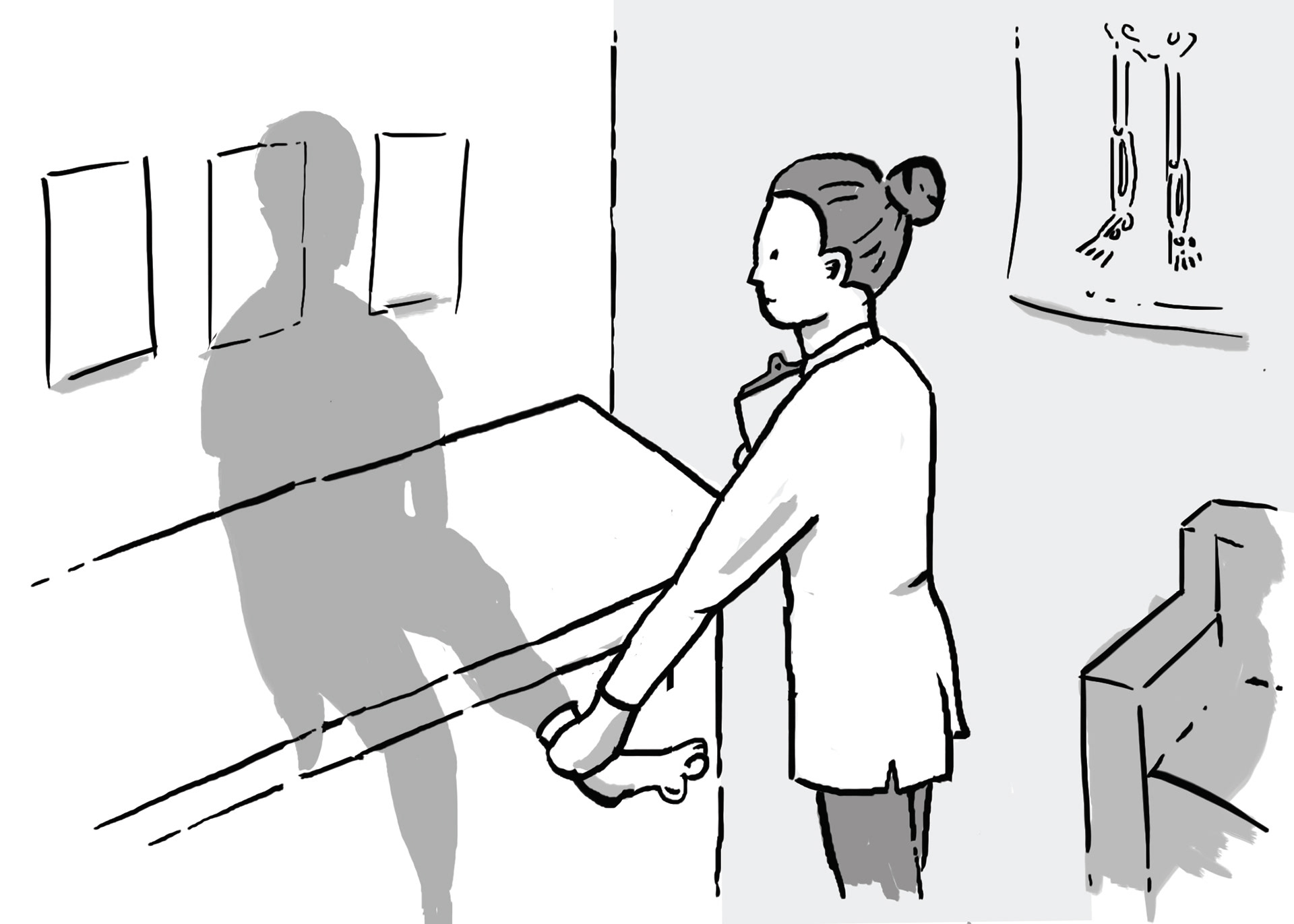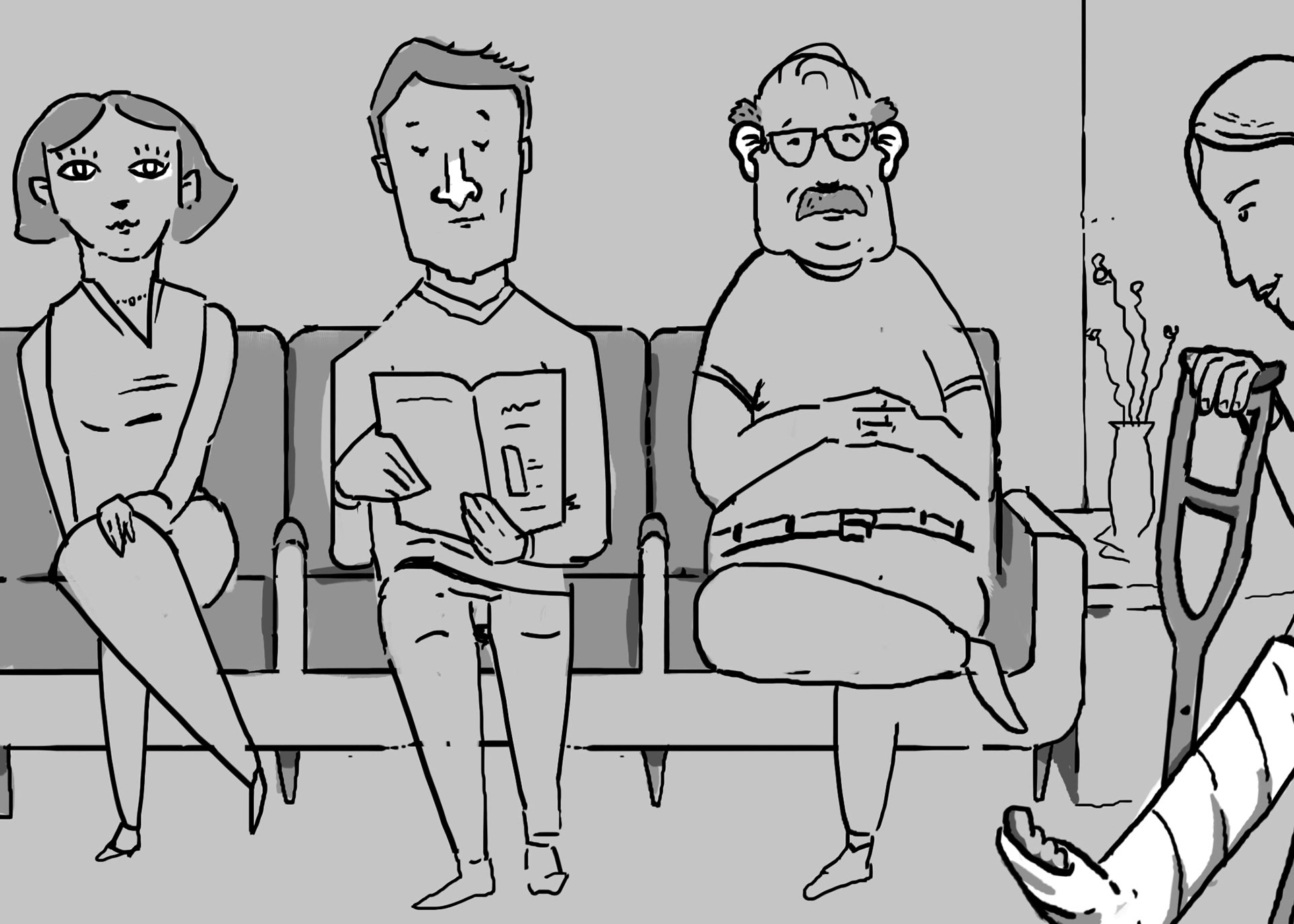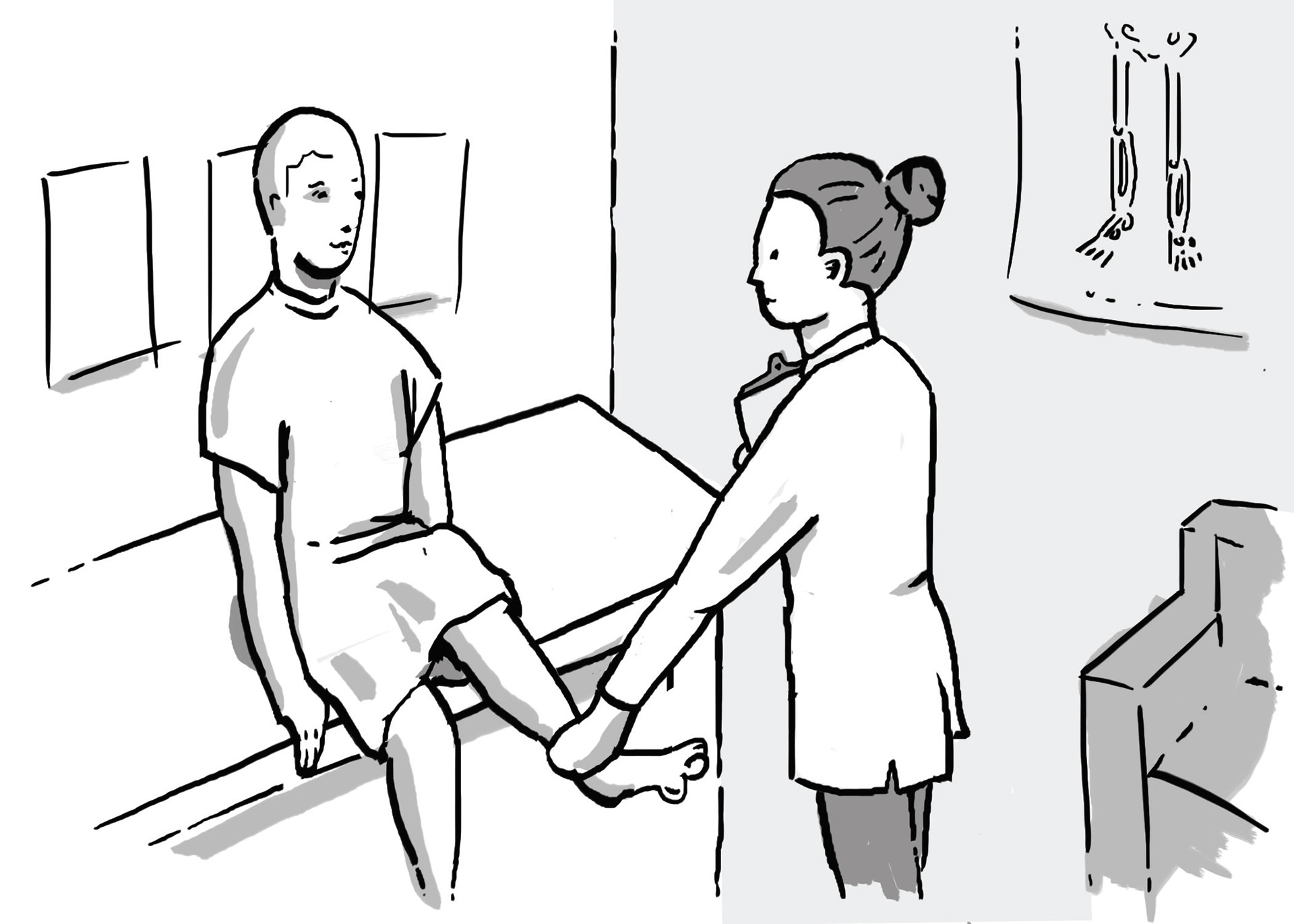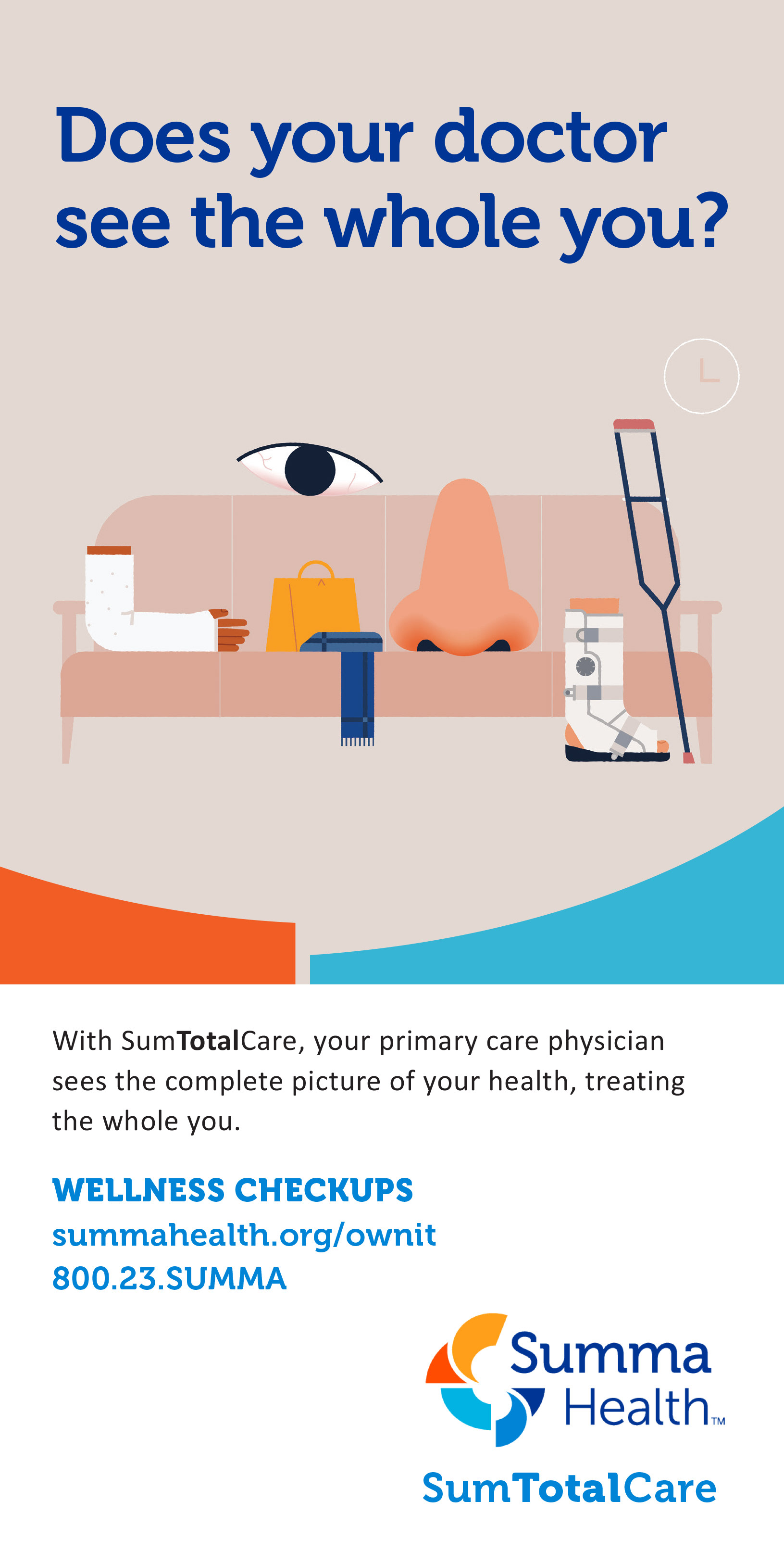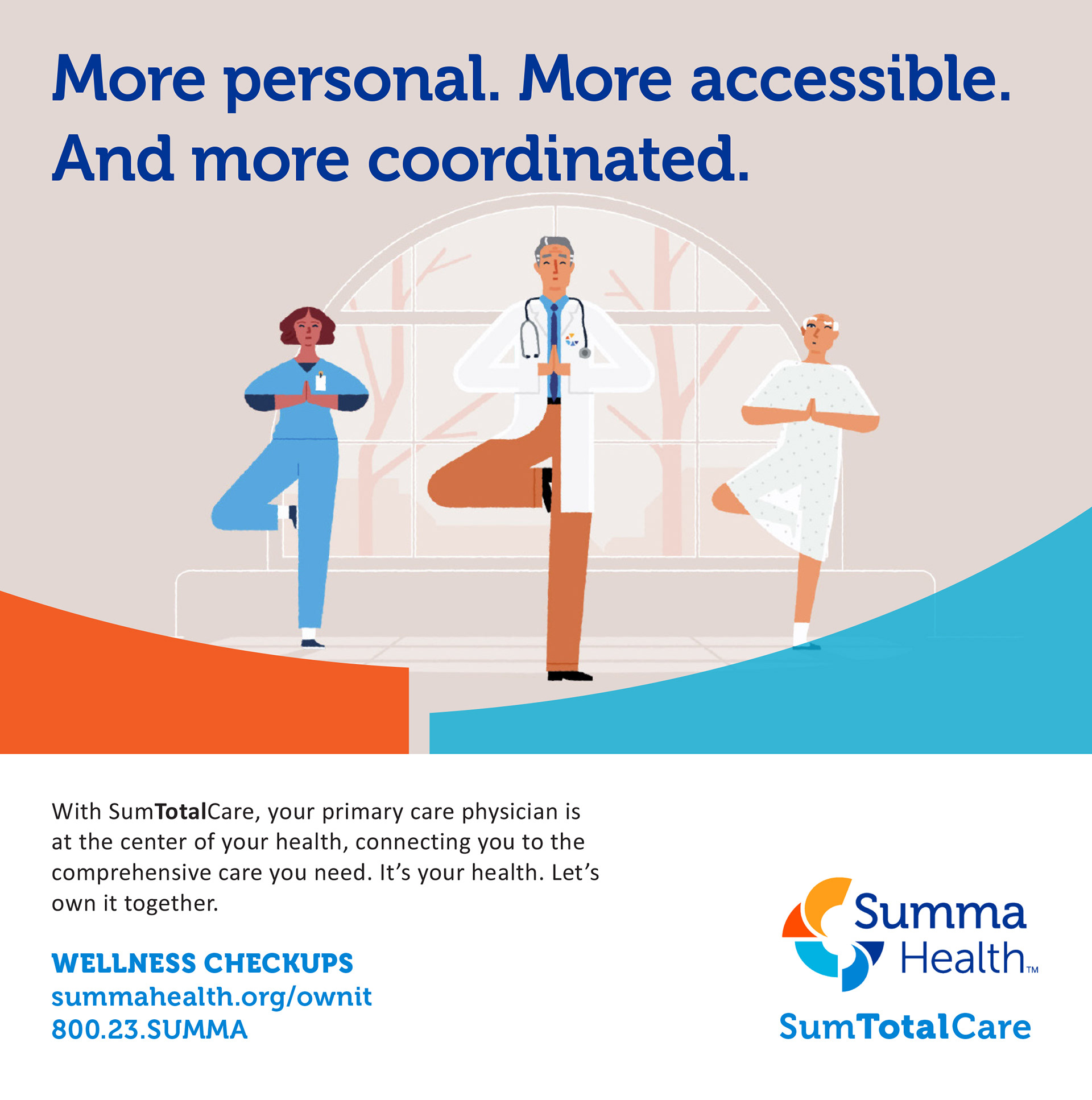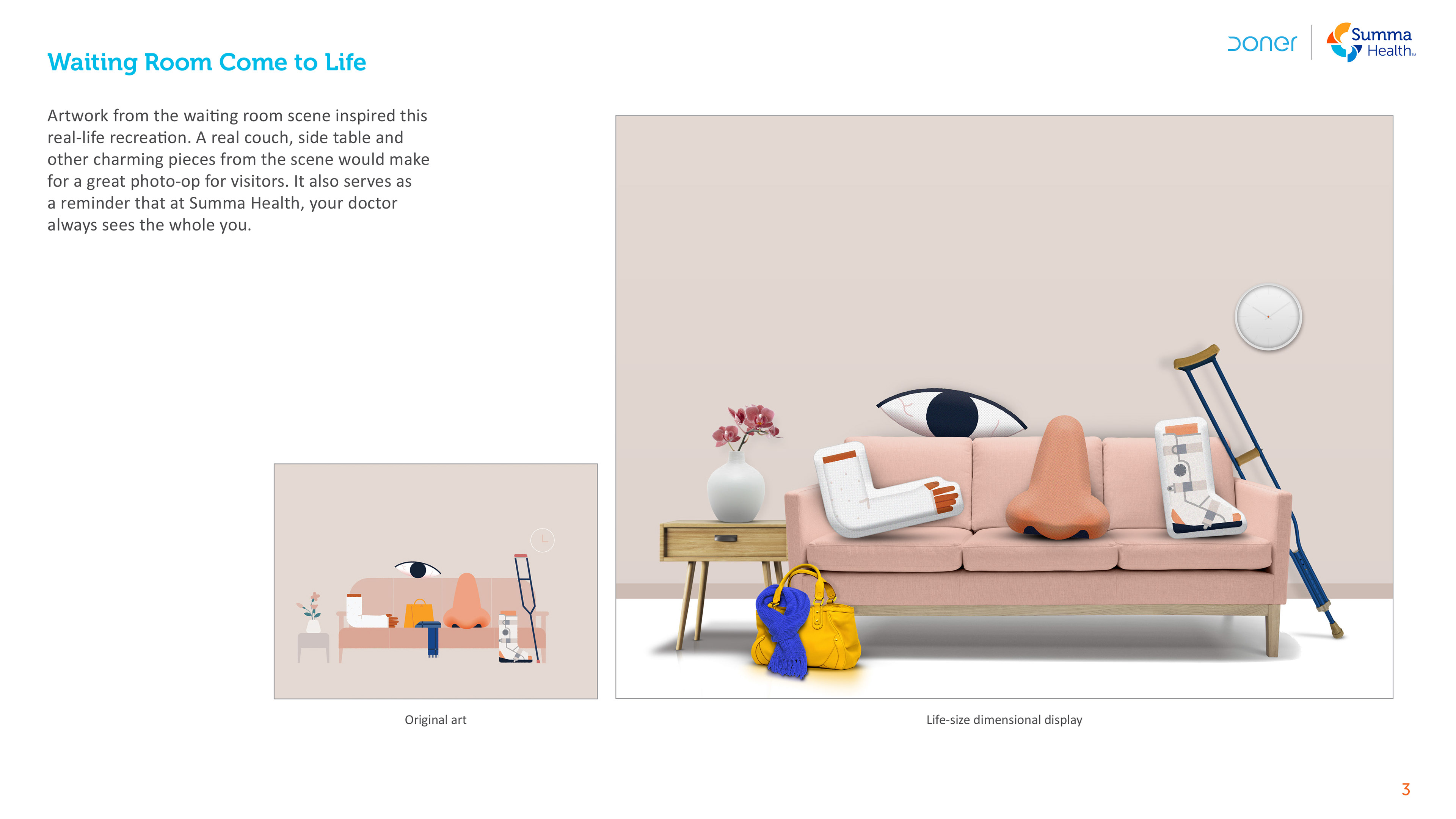 Work from "Health-O-Ween" campaign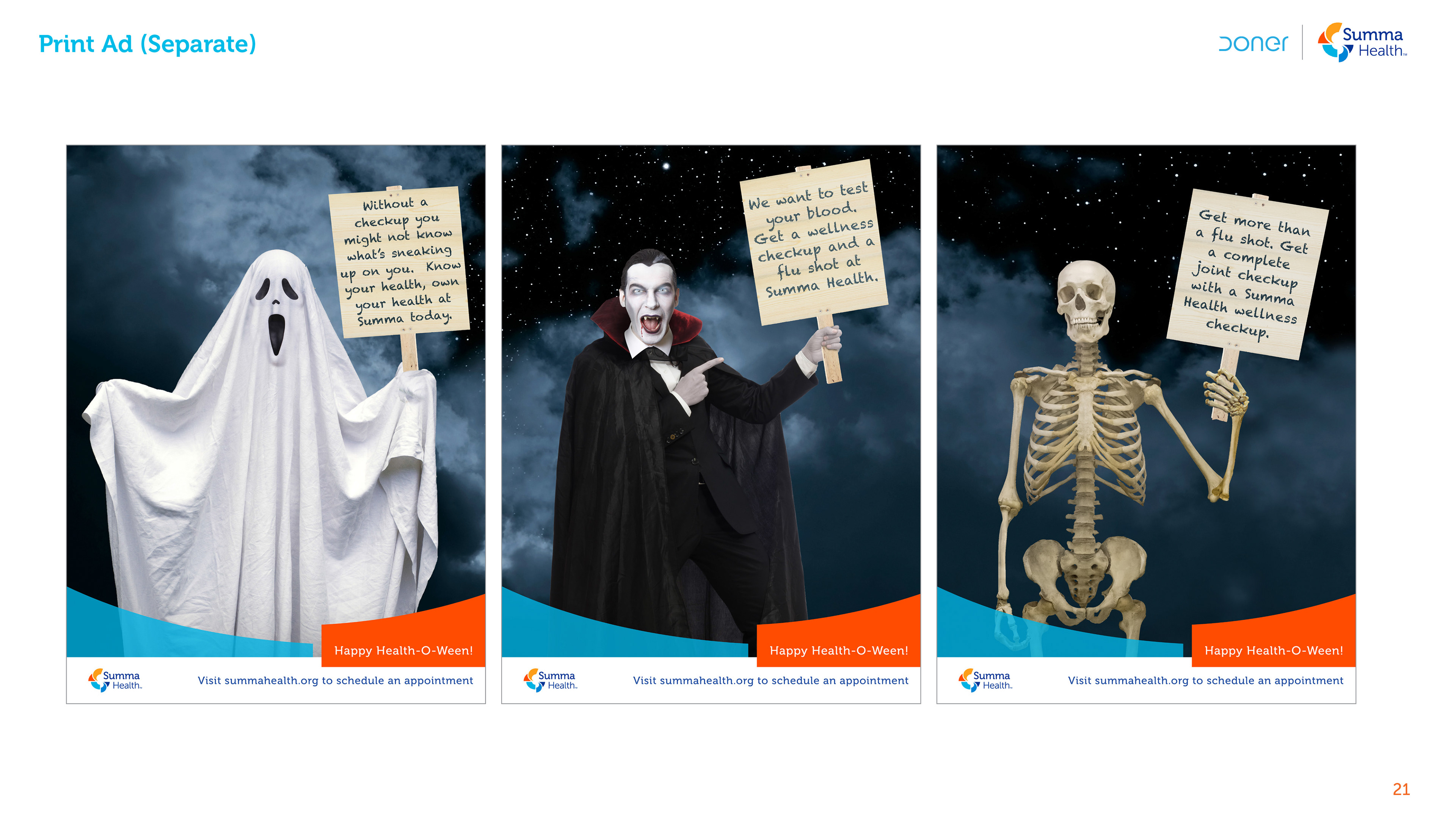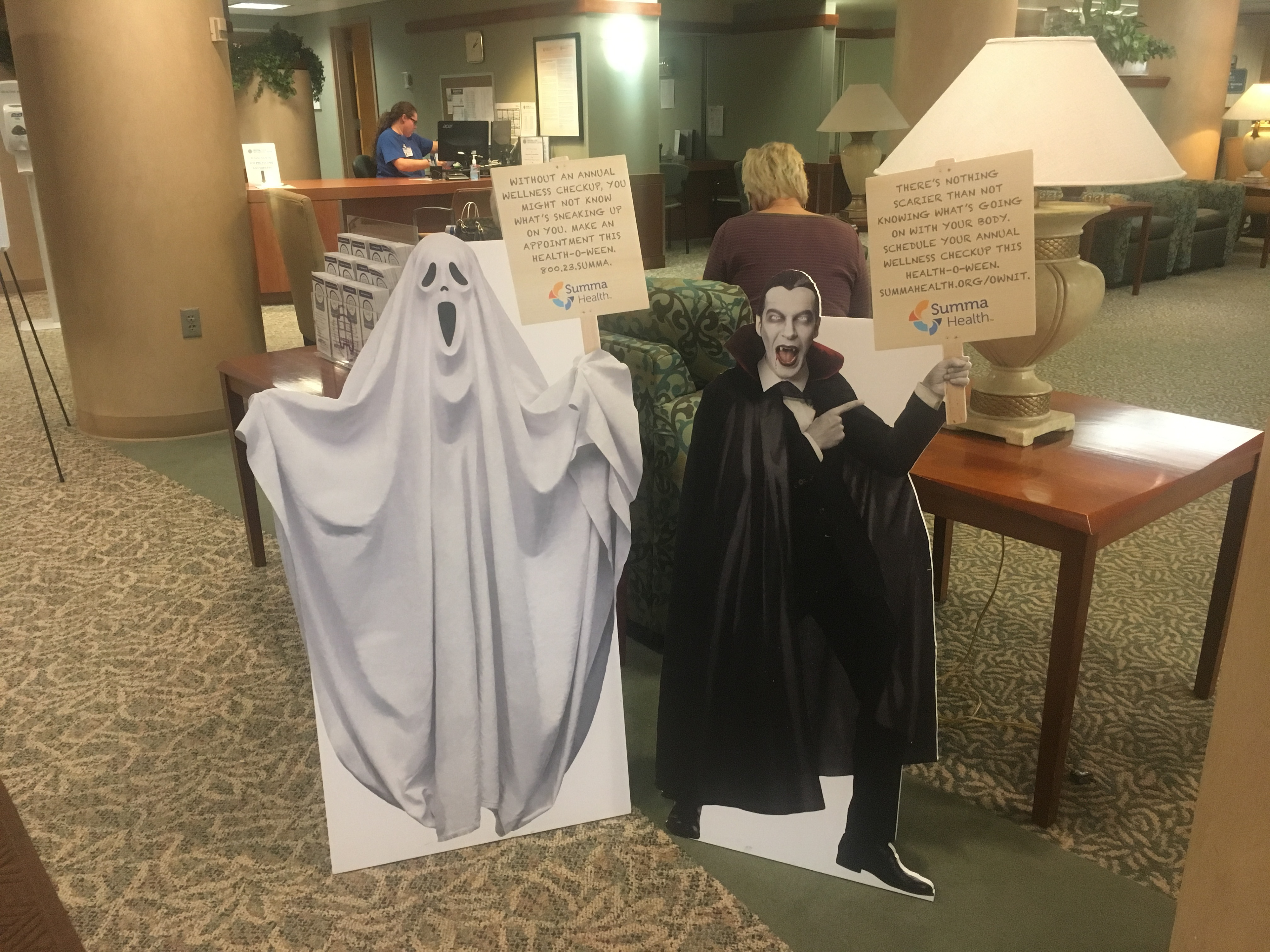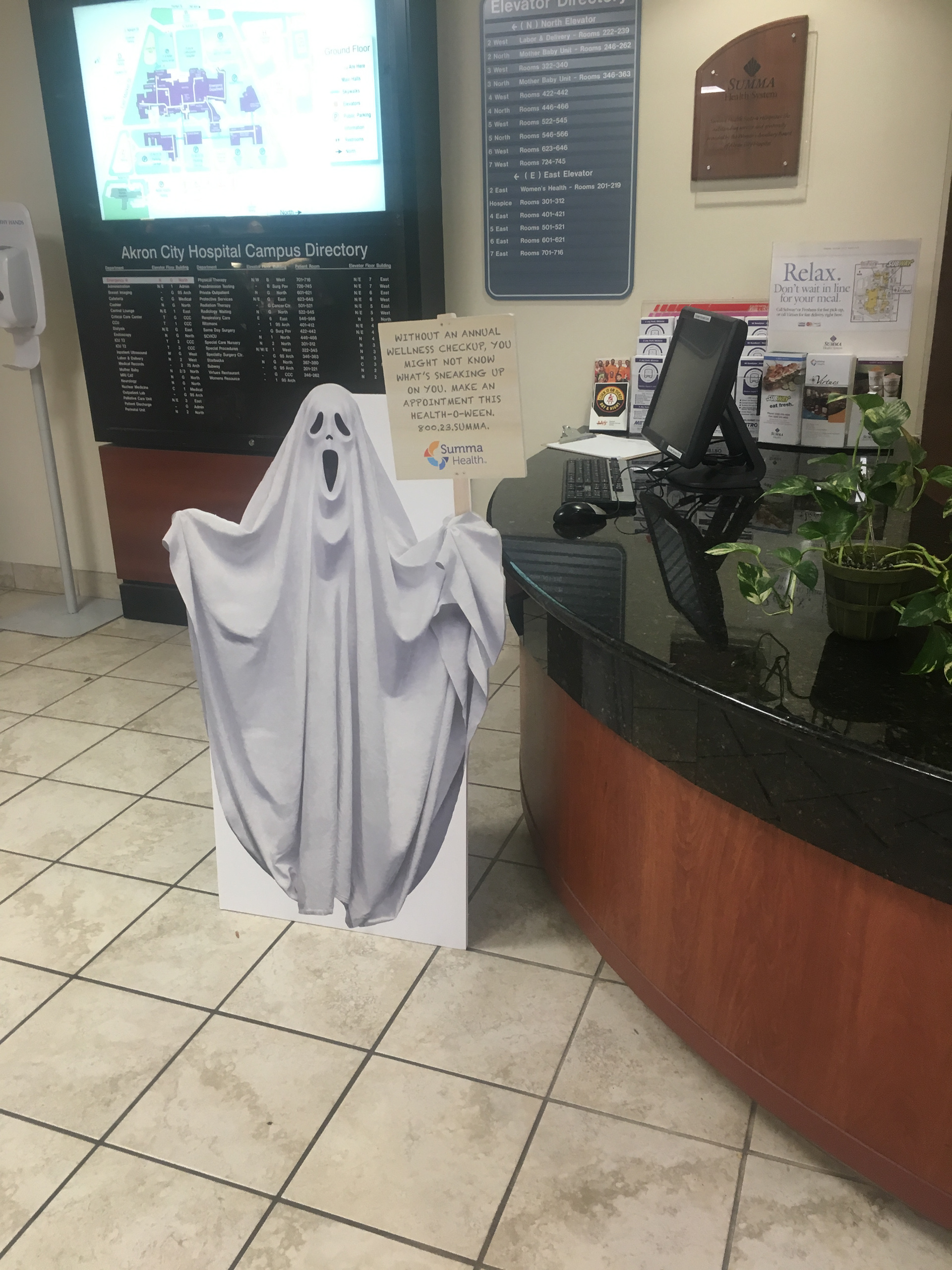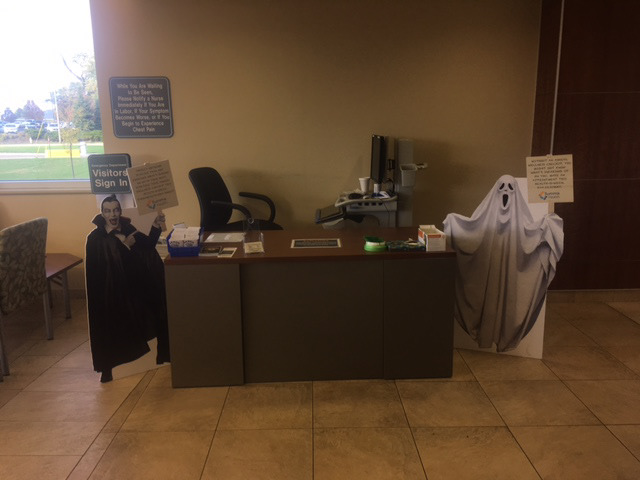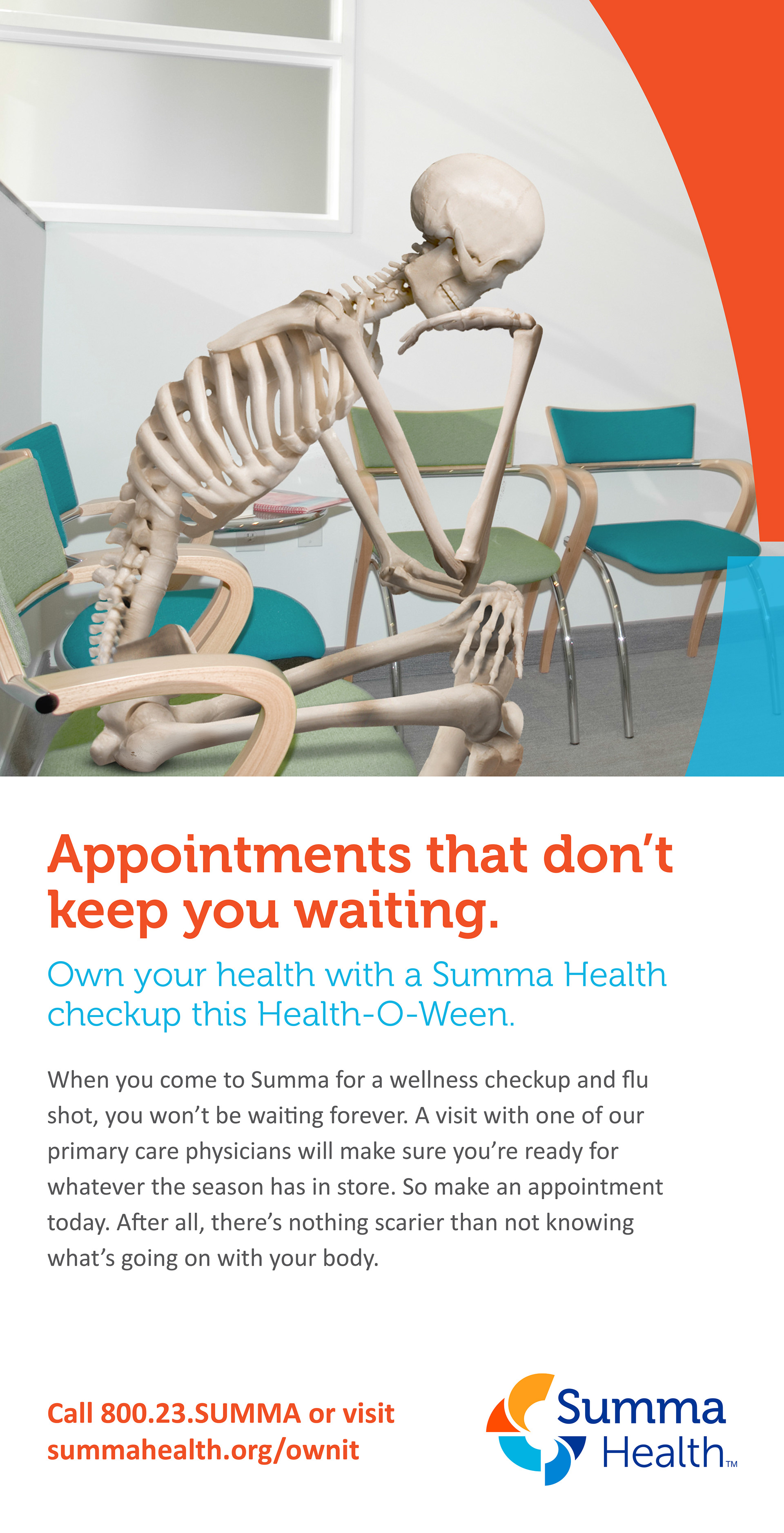 Work from "Get Winterized" and "New Year, New You" campaigns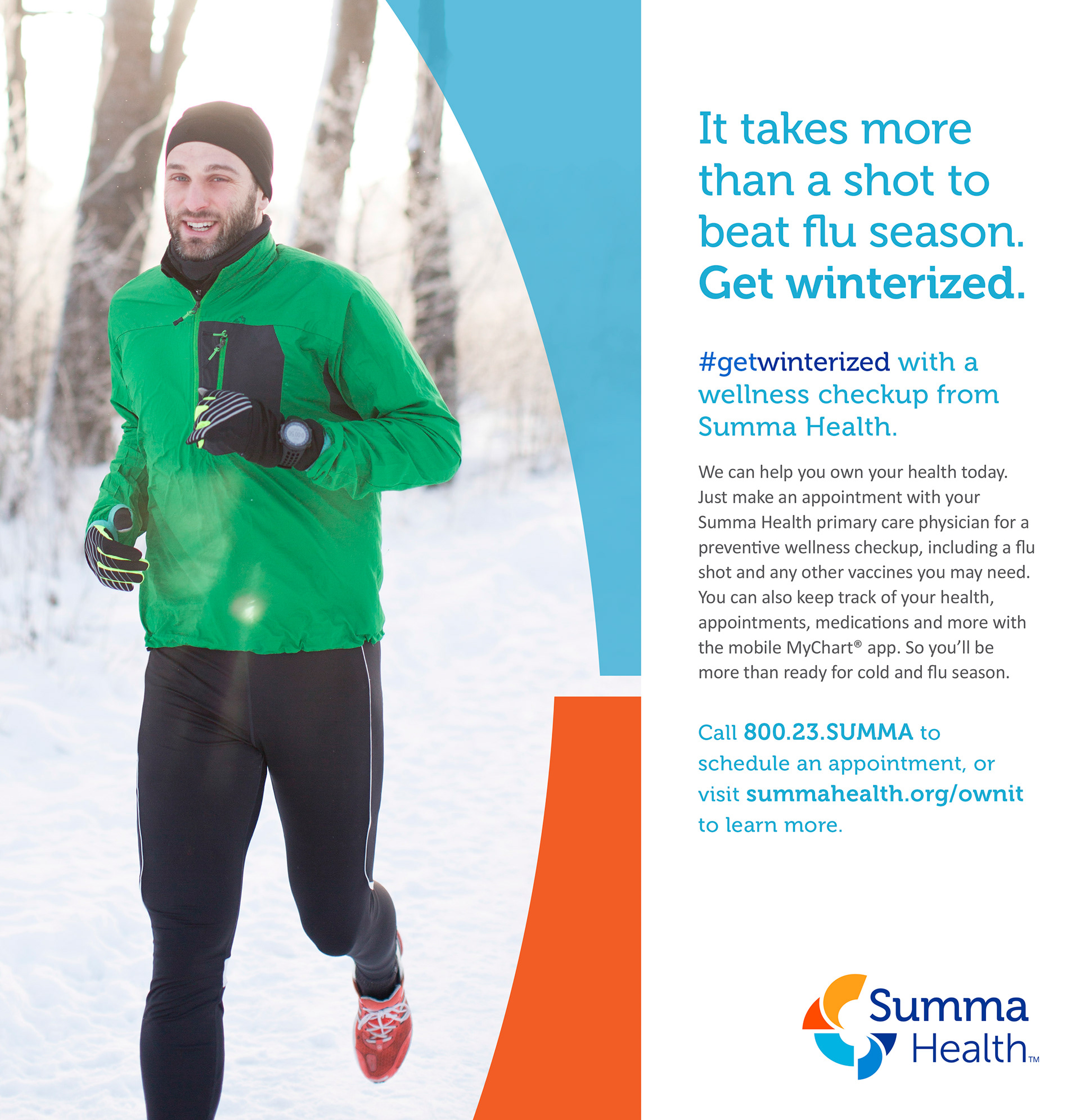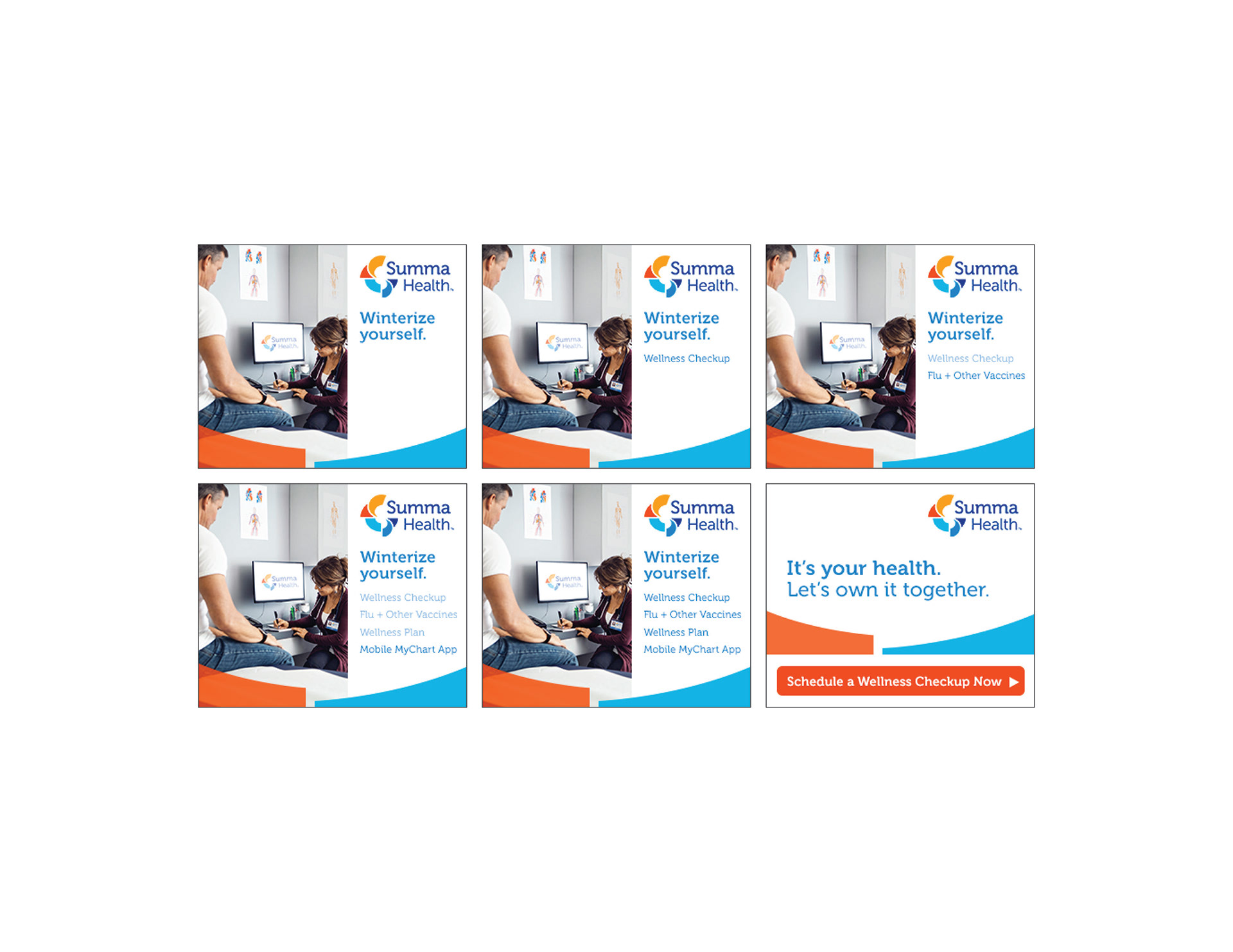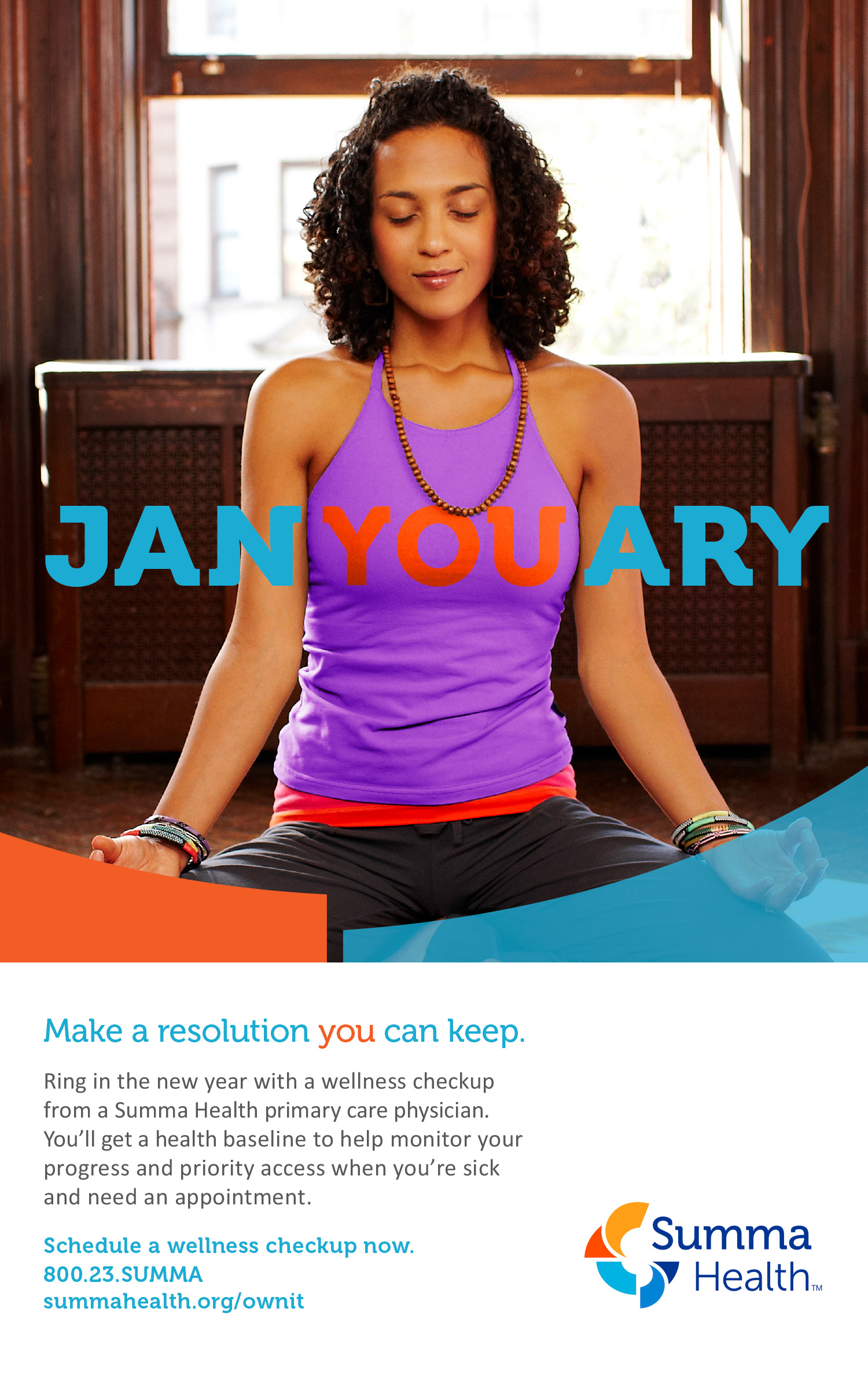 Brochure Design (front and back, in that order)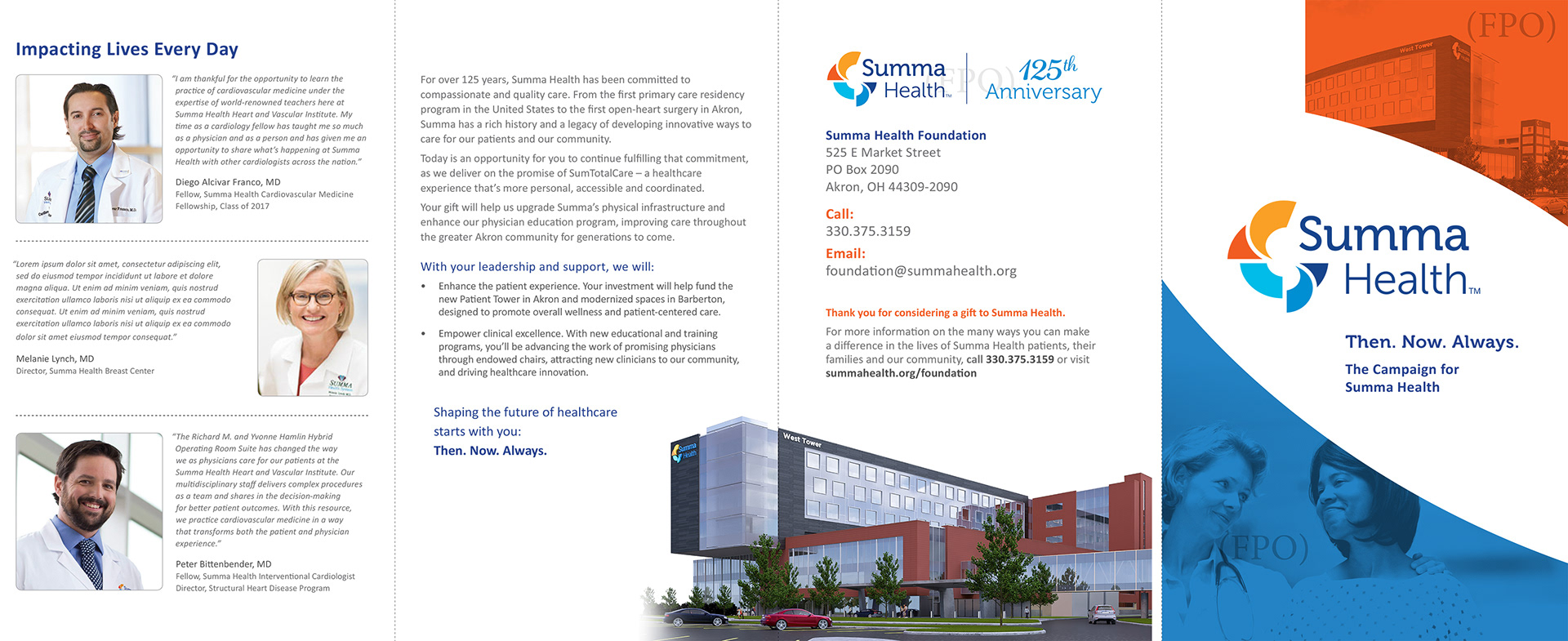 Summa Health and Akron RubberDucks sponsorship idea come to life.